Our Situation Seemed Hopeless
(told by Maggie)
Our marriage, though once completely destroyed, is now stronger than we ever imagined possible!  Because of this experience, We know for a fact that sometimes God uses our most crippling mistakes for his glory.
We met in November of 2000 in a little restaurant on the Missouri River.  I was a cocktail waitress and Jeff would cook or tend bar. (almost sounds like a country song doesn't it?)
We quickly "fell" in love (or infatuation) and moved into a very serious relationship.  By December, we were engaged, March we were married, and had our first child in August of 2001. We like to take things slow…
After we were married Jeff began selling insurance to support the family.  Then September 11th, we all know what happened.  The twin towers fell.  The main office for his insurance company was located a block away from ground zero (where the towers fell) and his job disappeared literally overnight.  
We went from two small incomes to one impossibly small one.  (A huge stress on the marriage). After accumulating a tremendous amount of debt, Jeff took a job in southern Missouri and we all moved down with hope for a better future.  
It was short lived… Immediately after moving down there, his hours increased to the point that I never saw him. He left that job and took on a different one in hopes of seeing his family more and having a more reasonable occupation. This one was lower pay though so I went looking for a job as well.  
I found one about 45 minutes away.  It seemed like maybe we had caught a break.  Our poor financial decisions as well as our lack of preparation for any potential surprises was about to catch us though…  
Jeff was working in sales.  The money was good if and only if he had sales.  The stress was very heavy on him.  I was not at all the wife he needed me to be.  I had issues blaming him for our financial situation, yet had failed to take any ownership in the fact that I too was not financially sound in judgement! Not a good combination…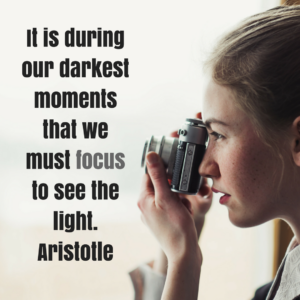 Let's pause here for a moment. Lack of communication, finances, and infidelity are the leading causes for divorce and quite honestly, if we could have figured out the first one, the others would not have ever entered our marriage.  It has been said before, that the devil doesn't use a hammer to attack, he uses a wedge.  He simply looks for a small crack in your defenses and inserts the wedge.  Then, all he has to do is push.  Once that begins, your life will begin to spin out of control.  
I can honestly say, I loved Jeff from the beginning of our relationship and every day of our marriage.  I just failed miserably in the communication.  I made a horrific mistake. There was one day I was very upset.  We had just been to the courthouse after filing bankruptcy and it was one of the single most humbling and humiliating experiences of my life (I'm sure it was for him too, but I was not mature enough to think of that at that time…)  
When a coworker asked me what was wrong, I let it all spill out.  I can't tell you how many times I have replayed that moment, but it doesn't matter now. I had exposed my weakness and a serious crack in my defense.  That coworker confirmed all the negative thoughts I had been thinking but had never verbalized.  The next few months were a whirlwind of lies, pain, and betrayal.  Could this all have been prevented?  You better believe it!  Am I sorry this happened?  Every day.  But, I now see how God has used our failure as a victory for his kingdom!   
We always felt blessed to have survived this experience and wondered sometimes why we were spared when so many others were not. We had wanted to start this ministry after this happened but always put it off.  We just didn't have time… Who are we to help heal marriages? Maybe we could start it next year…  It just never really seemed like a good time.  (all excuses, we know!)  One night, after attending a seminar with some friends, we were all going around the table talking about what was really driving us at that point in our life.  I was a bit tired and was thinking about what I would say…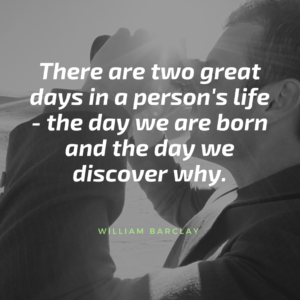 I closed my eyes and heard the words "Have I not commanded you?"  It seriously rocked me to the core.  I remember feeling that Jeff and I should share our testimony with those friends (that is not something we talk about often).  I shared a little, but it felt like it was only half received by the group so by the time I was headed home, I felt silly for even saying it.  I had convinced myself that the scripture from Joshua that popped into my head at the moment was due to a bible study Jeff and I had joined earlier that fall.  Clearly, the Lord was not calling me!
A few weeks later during worship at our church, I closed my eyes again (I often do this when we are worshiping).  I heard that voice again, but it was stronger.  "Have I not commanded you?" This time I was definitely awake.  I whispered, "What do you need me to do?"  At that point, I saw Jeff and me talking to a large group of people.  My unborn daughter was beside me (and about 2 years old).  I heard him say "You will help thousands".  I remember saying "how?" and all I heard was the word "steadfast".  Steadfast…  I didn't know what to do with that.  
My boys and I printed off a list of readings for "the bible in a year" and read everyday for school.  The following day, our reading was Psalm 108.  This Psalm opens with the verse "My heart, O God, is steadfast; my heart is steadfast.  I will sing and make music." Ok…coincidence right?
A couple weeks later, I heard another word during worship: "Trust".  At that point, I remember thinking, "Lord, if that is you, please speak to this man too." (My head was on Jeff's shoulder)  As soon as that thought finished in my mind, a woman behind us spoke loudly to the congregation (the pastor always silences the music when this happens).  She said "Trust in the Lord.  Trust in the Lord and he will lead you on your path.  Trust in the Lord."  By this time, I was getting a little nervous.  The next morning, in our readings, we read Jeremiah 17:7 "Blessed is the man who trusts in the lord and whose trust is the lord"  Wow!  That was hard to write off as a coincidence that time.  
I knew Wedlock Warriors was our mission, but I was so filled with doubt.  I remember feeling like I did not have time to do this.  I play the piano and accompany several students during the spring semester for a solo music competition.  That year I had 15 students and was on my way to meet with 10 of them.  That practice was going to be a late one and I was actually starting to argue with God on the way there.  I remember telling him "Show me how!  Where am I supposed to find time to start a ministry?  I am going to be out so late tonight!"
That night, every other student "forgot" to come to their practice with me. These are students who paid in advance for the practice session. They were not sick.  They just all "forgot".  I remember giggling as I started to see the pattern.  That night I outlined the plan for Wedlock Warriors and began to put my thoughts together.  Trust indeed!  I asked him how and He showed me a way.  
After that night of such energy and excitement, again I began to procrastinate and doubt.  My goodness, how I acted like Gideon!  I had almost tabled it indefinitely, until one night at small group with my pastor and his wife.   As we were leaving, I had the urge to ask the pastor's wife about spiritual mentor-ship within the church.  This was something I had thought about a couple times but simply could not get it out of my mind that night.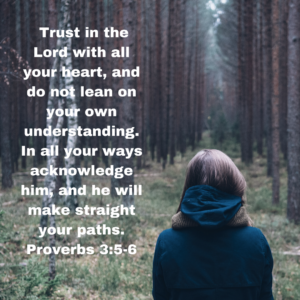 Jeff was taking the kids to the car but I knew I had to ask her right then.  She asked me what I was looking for in a mentor and I gave her these qualities:  she should be a Christian who is strong in her faith and further down the path than me, she should be a reader who can challenge my reading, and she should be strong enough to also lovingly challenge my thinking.  She thought for a minute and then told me that she knew just the person.  She said her name, but I had not met her yet.  I remember being excited and couldn't wait to meet her. (Maybe this will help me get my head on straight!).  As I turned to leave, she said, "Hey, Maggie! This woman I want to pair you up with even wrote a book!"  I smiled and thought "Of course she did!"  I walked out to the car and said "Ok God, I'll do it."  
I was excited, but terrified.  This was just so much bigger than either Jeff or me.  I knew in order to be able to do this project, we would have to really tune in to the Lord.  Soon after committing to starting Wedlock Warriors, I heard the words "be still".  Isaiah 26:3 says it perfectly.  "You will keep in perfect peace (be still)  those whose minds are steadfast, because they trust in you."
Wedlock Warriors is the product of those years and months of sorting through the ashes of our failures and deciphering what we did right, what we did wrong and how we pieced it back together. God is using our mistakes to be able to save other marriages from taking that horrible exit to divorce!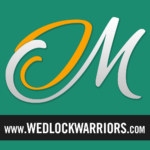 Welcome to Wedlock Warriors!  
PS:  To dive more deeply into the concepts we teach and to get some serious Q&A time please join us at our FREE Wedlock Warriors Focus Class.